About
Mel's Video Of The Day! ( MVOTD.Com)
What started out as a way to send out a daily video to a few of my friends in early 2008 quickly turned into a growing community of daily video viewers. By subscribing to Mel's Video Of The Day! you will receive an email once each day containing a link to a video I have viewed and recommend to all of my subscribers.
Some of the videos are serious, some are funny and some are inspirational.
This is a free service.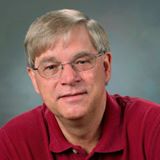 Mel Turbyfill